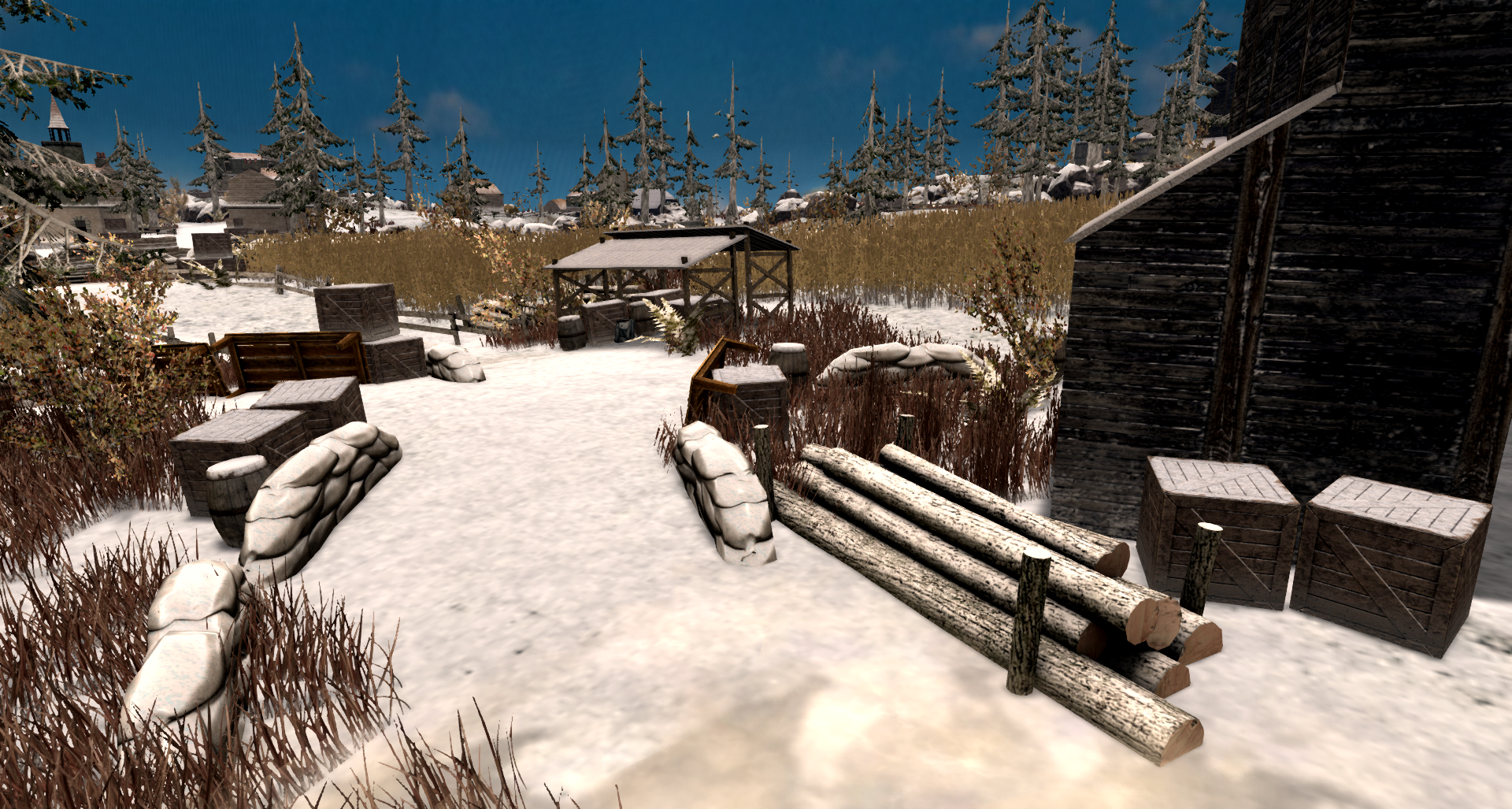 The Battle Of The Bulge combat platform is based on a snowy area in Belgian Ardennes during the similar named Battle Of The Bulge!
It features an interactive flag capturing system, destructible parts of the environment and a varied landscape that starts in the forest and wheat fields to a small city center!
WWII Central rules apply. Additional rule: WW2 uniforms are enforced.