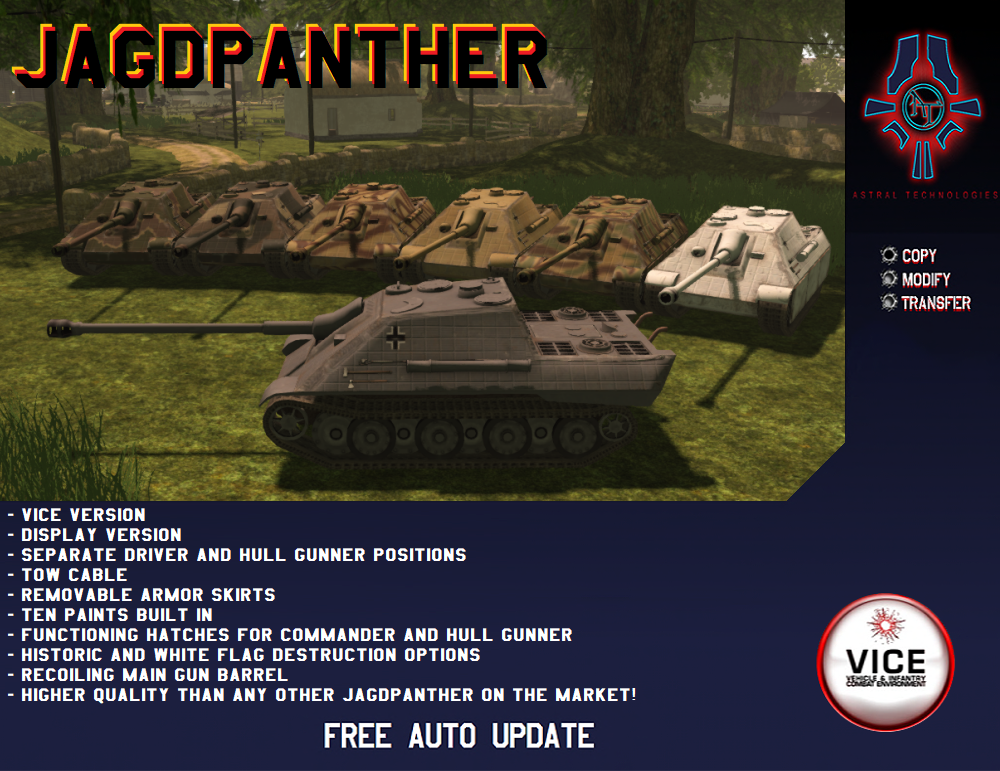 New Release: The Jagdpanther
Astral Technologies is proud to announce the release of the Jagdpanther.
The Jagdpanther (German: "hunting panther"), SdKfz 173, is a tank destroyer built by Germany during World War II based on the chassis of the Panther tank. It entered service in 1944 during the later stages of the war on the Eastern and Western Fronts. The Jagdpanther combined the 8.8 cm KwK 43 cannon of the Tiger II and the armor and suspension of the Panther chassis.
It features the following:
VICE Version
Display Version
Separate Driver and Hull Gunner positions
Tow Cable
Removable armor skirts
Ten paints built in
Functioning hatches for commander and hull gunner
Historic and White Flag destruction options
Recoiling main gun barrel
Higher quality than any other Jagdpanther available on the market!
Includes free: Binoculars, Panzer headset and throat mic!
You can find it at our inworld store and marketplace(not yet on MP)!