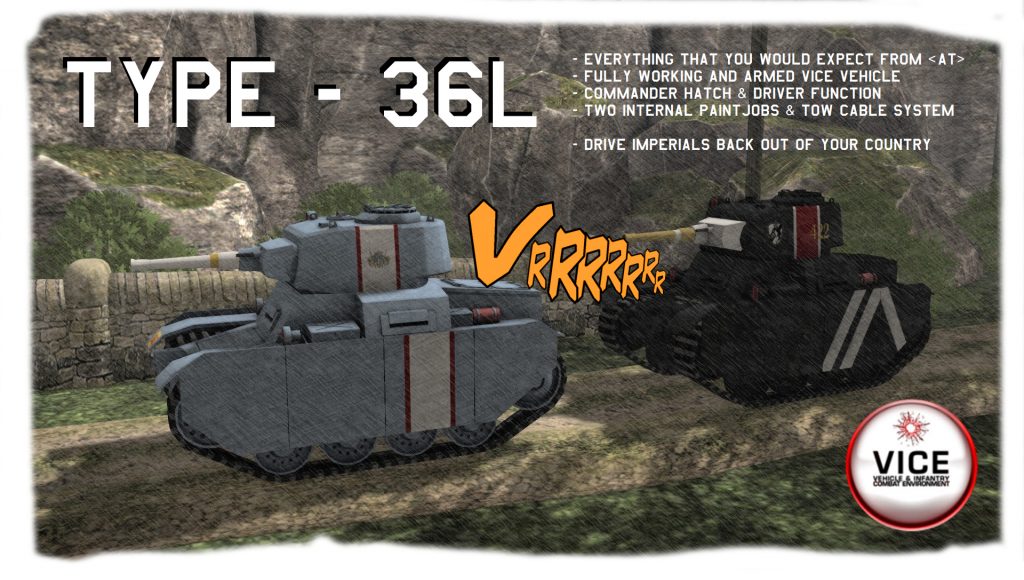 Astral Technologies is proud to announce the release of the Type-36L! 
We're branching out with a line specifically based on anime and other special tanks!
Inspired by Valkyria Chronicles, we have the tool to drive out the imperials out of your lands, with special sounds, particles and other effects to fit better in the anime vibe.
It has multiple features like very distinct ammo types, removable side skirts, towing mode, a working commanders hatch and more!
You can find it at our inworld store!
Here's a video of it in action: