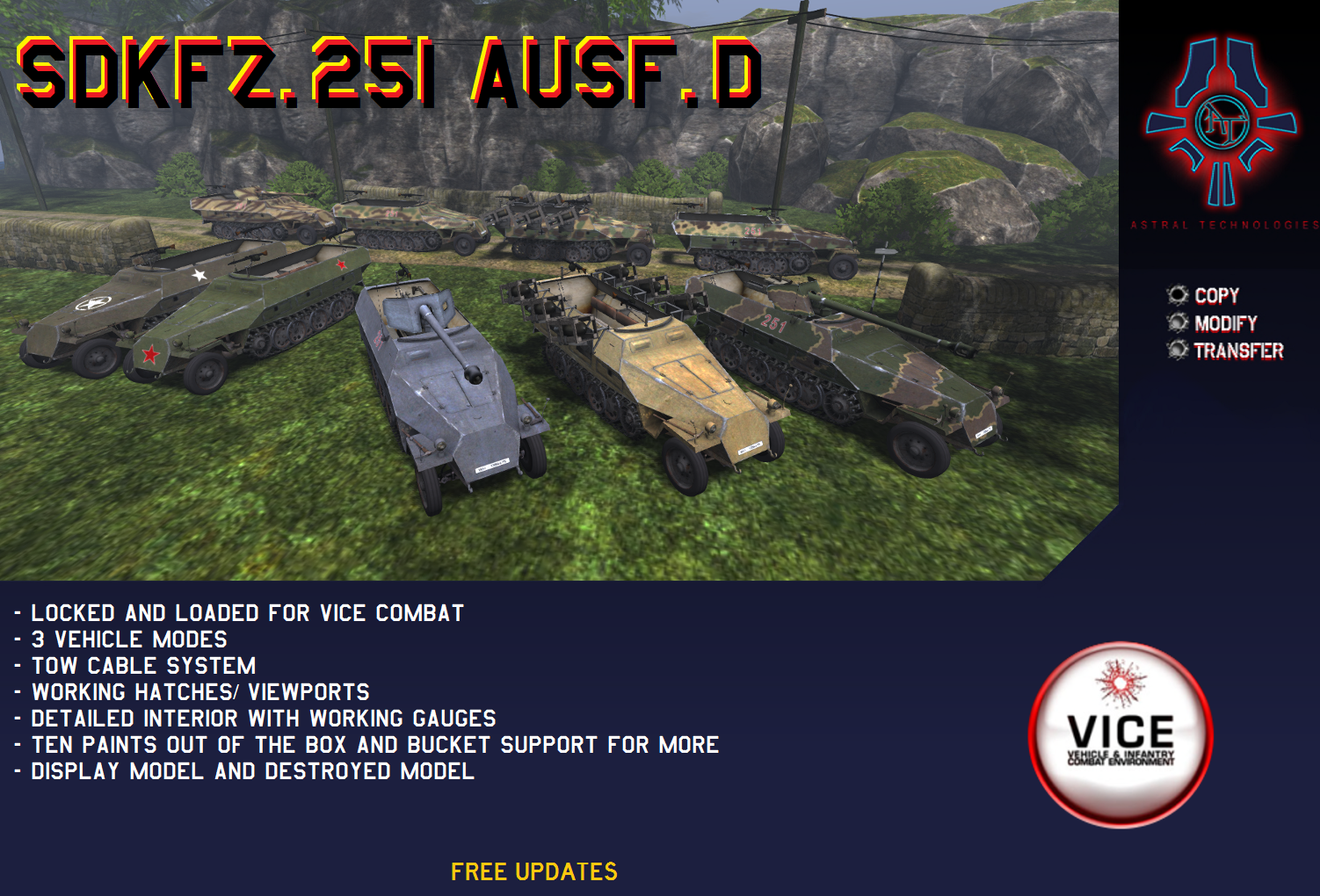 Astral Technologies is proud to announce the release of the Sd.Kfz. 251 Ausf. D. 
It has multiple vehicle/weapon loadouts such as:
Rocket pods/Wurfrahmen
PAK 40 Cannon
Infantry carrier
It comes with ten paints out of the box and potentially more soon in the LANCE system.
Tow cables and working hatches/viewports as is standard on most of our vehicles!
You can find it at our inworld store!
The Sd.Kfz. 251 (Sonderkraftfahrzeug 251) half-track was a WW2 German armored fighting vehicle designed by the Hanomag company, based on its earlier, unarmored Sd.Kfz. 11 vehicle. The Sd.Kfz. 251 was designed to transport the panzergrenadiers (German mechanized infantry) into battle. Sd.Kfz. 251s were the most widely produced German half-tracks of the war, with at least 15,252 vehicles and variants produced by various manufacturers, and were commonly referred to simply as "Hanomags" by both German and Allied soldiers