Astral-Tek is happy to announce the release of the Panzer IV Ausf.H!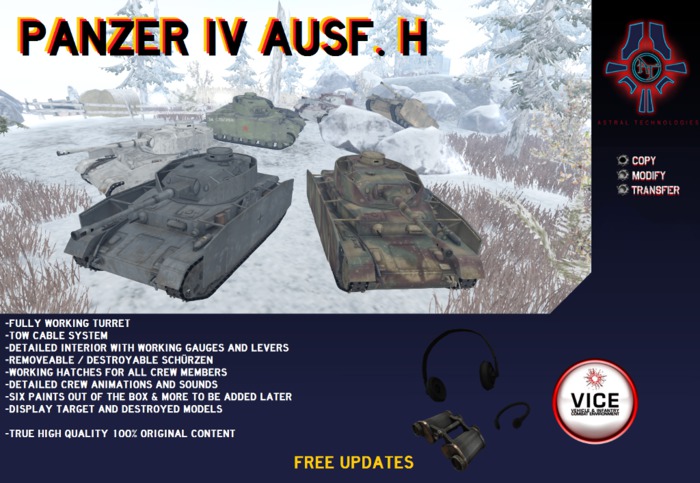 The Panzerkampfwagen IV (PzKpfw IV), commonly known as the Panzer IV, was a German medium tank developed in the late 1930s and used extensively during the Second World War. Its ordnance inventory designation was Sd.Kfz. 161.
The Panzer IV was the most widely manufactured German tank of the Second World War, with some 8,500 built.
The Panzer IV saw service in all combat theaters involving Germany and was the only German tank to remain in continuous production throughout the war. Upgrades and design modifications, intended to counter new threats, extended its service life. Generally, these involved increasing the Panzer IV's armor protection or upgrading its weapons.
Marketplace Inworld store with display models
Have some screenshots of it's incredibly detailed interior here: