SPAWN/PORT PROTECTION UPDATE! 😀
ever have an issue of lots of ships trying to enter the same port during peak hours?
ever get sunk by a sub camping the the home stretch to port?
ever get shot up before you can even leave port?
well ive installed a simple opt in function to freighters when your within a few sims of any port you can enable safemode. do note however your weapons will lock and not fire
safe mode will automatically disable when far enough away from port's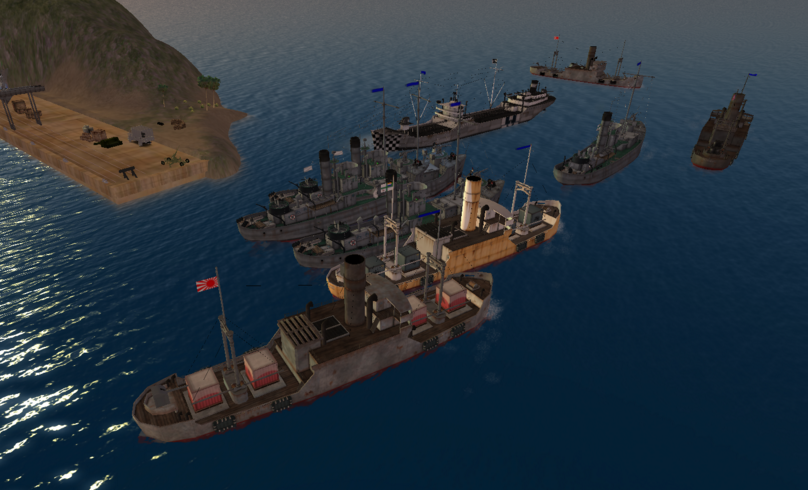 thanks to all who have enjoyed this system and provided feedback!